Visit our new website, www.wahineclassic.com for current information and updates.
http://www.wilmaontheweb.com/August-2016/Riding-the-Waves/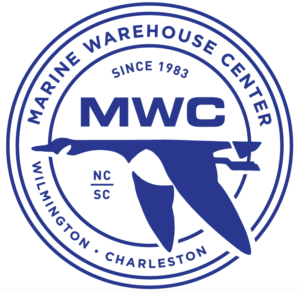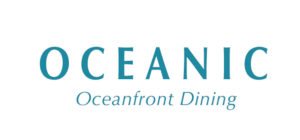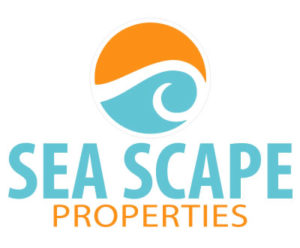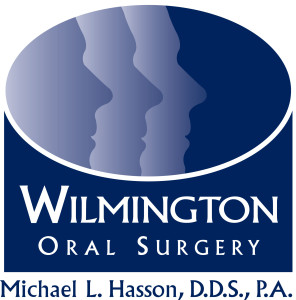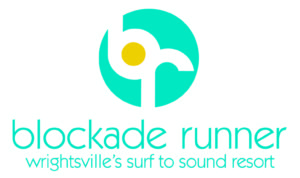 Thank you Banx Block and Beach and Barn, our newest sponsor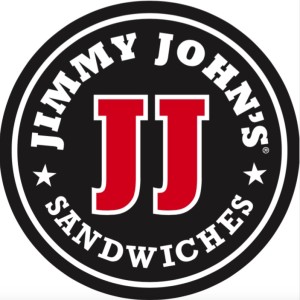 https://wbwahine.webconnex.com/www.wrightsvillebeachwahineclassic.com
The link above takes you to the online registration for Wrightsville Beach Wahine Classic 2016
https://www.behance.net/gallery/38774285/2016-Wahine-Classic-The-Girls-Are-Back-In-Town
https://maddiemerriweather.com/heading-cheer-girls-curl/Wrightsville Beach Wahine Classic 2016
Our dates are August 20 and 21. Sponsors are returning, with the welcome additions of Surf City Surf Shop and Maddie Merriweather! Jimmy John's will be feeding the beach crowd again, and both the raffle and pro purses will be bigger and better!
Wrightsville Beach Wahine Classic 2015
Ninety-six female competitors greeted sunny skies and perfect three foot waves on Saturday morning, August 15, 2015. The amateur categories, divided into age groups, demonstrated the expansion of girls' surfing, as the under 14 age group had 32 competitors! The girls who advanced through their heats surfed three rounds to reach the final. Ocean conditions got a bit testy in the afternoon with the falling tide and southwest wind, but the hard chargers prevailed. By request, atandem division of two preliminary heats provided the most spectator approval of the day. After the banquet on Saturday evening, with a drawing for a Costa Rica surf trip (won by the caterer's daughter), we started promptly at eight 8 am Sunday with similar wave offerings. Our teenie wahine division, the assisted group of age 10 and under, was a big hit as always, with many happy girls receiving awards for their skills. Big thanks to Jack Viorel of Indo Jax Surf School for organizing the teenie wahine heats!
Our pro divisions of longboard and shortboard were well represented, with local longboard finalists joined by Kate Barratini of Folly Beach, and traveling shortboard pros making the most of wave conditions that suited the younger competitors better. Florida and South Carolina's Savannah Bradley, Grace Muckenfuss and Kayla Durden surfed into the shortboard finals. Our local pro longboard finalists were Karson Lewis, Julia Eckel, and Kat Neff. Kat also finaled in the pro shortboard division. On the amateur side, South Carolina's Bree Labiak dominated again, winning two divisions. Our local standouts, Leah Thompson, Madeline Eckel, and Laurel Senick surfed their way into multiple finals. The Virginia Beach Wahine Surf Club boosted our numbers and our morale, bringing a wahine from Maui, Marylee Sakas, who finaled in her longboard category. Wahine Surf Club's Carrie Copenhaver, Ragan Curtin, and Camden Hoover surfed into the finals in their divisions, as well as Laura Coyne from Virginia.  Folly Beach, South Carolina, which hosts the Folly Beach Wahine Classic in June, also showcased their skills in their divisions, with stylish surfing by Perng Huston and South Carolina's Terry Green and Olivia Wendell surfing their way into the finals. Topsail Beach's Jacqueline Reece joined the finalists, as did Swain Curtin, (1st place Women's shortboard), Malia Harrell of Oak Island, and Wilmington's Cameron Paul, Saylor Emmart, Gabby Viorel, Amelia Fitzpatrick, Samantha Newkirk, and Nicole Nason.
Two categories that are receiving rave reviews are the tandem event and the SUP surf events. The local girls that I coach begged me to include the tandem event, and it was a huge hit! The SUP finalists were Anna and Jenna Blackburn and Saylor Emmart of Wilmington and Carrie Copenhaver of Virginia Beach.
Local businesses sponsor this event. Our title sponsor is Wilmington Oral Surgery. Sea Scape Properties sponsored the banquet. Our major sponsors include Carolina Marine Terminal, Cape Fear Commercial Realty, Thomas Construction Group, Oceanic Restaurant, Bob King GMC, Marine Warehouse Center, and The Blockade Runner Resort. Surf Shops and businesses also sponsor our Wahine Classic, and our beloved Southern North Carolina district of the Eastern Surfing Association, Director Amy Rose, along with Sandy Rose and Mary Ann Mangiacapre and Misty Mangiacapre, coordinate this event. Big thanks to announcers Mike Beech and Phil Jackson, and scaffolding crew Will McEathern, manager of 17th St Surf Shop Wilmington, Johnny Langone and Craig Newkirk.
One person near and dear to my heart, who shows up every time I ask him, is our photographer Ed Potter. We can view his photos of our event at no cost at www.ncsurfphoto.com. Thank you Ed Potter! Also, thanks to photographers Michelle Leyrer, Mark Morris, and Grace Muckenfuss for recording our event! And, I think that a photographer from Local Sessions made an appearance?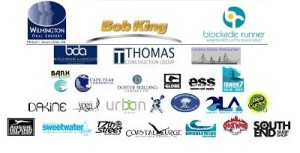 Wahine Classic Wrightsville Beach, August 16 and 17, 2014
Our annual All Female Surfing Contest
Ages 5 to 65
Sponsorship Levels
One Event sponsor $5, 000
Media Coverage
Company Logo on Contest T– shirt
Company Banner at Contest Site
Announced at Contest as Event Sponsor
Announced in press releases as Event Sponsor
Company Logo / Link on Website
Opportunity to display product at the contest site
Company logo on www.wrightsvillebeachwahineclassic.com
Three Gold sponsors $3000
Company logo on Contest T-shirt
Company Banner at Contest Site
Announced at Contest as Co-Sponsor
Announced in Press Release as Co-Sponsor
Company logo / link on Website
Opportunity to display product at the contest site
Company logo on www.wrightsvillebeachwahineclassic.com
Five Silver sponsors $1000
Company logo on Contest T-shirt
Company Banner at Contest site
Announced at Contest as a Sponsor
Company logo / link on Website
Opportunity to display product at contest site
Twenty Bronze sponsors $500
Company logo on Contest T-shirt
Company banner at Contest site
Announced at Contest as a Sponsor
Wrightsville Beach Wahine Classic
Jo Pickett
7507 Jonquil Ct.
Crystal South Surf Camp
Wrightsville Beach Wahine Classic – August 17 & 18, 2013
Surfer girls, undeterred by the elements, showed up en masse to surf in the rain on Saturday. Laughing, blinded by the rain, they surfed on, heat by heat, through squall after squall. When the rain abated on Saturday, we called our last heat, and the sun came shining through! Participants and parents enjoyed a golden evening of gentle surf. Airlie Pickett described this wahine event as "Dads and daughters", an apt description!
All one hundred twelve wahines surfed, regardless of weather. Sunday presented clear skies and small, clean surf. Teenie Wahines gathered in droves to surf with their Dads, and twenty-five young ladies gleefully received their awards from "Kids Making It".
Categories including novice "first contest" to pros "cash prize", and contestants patiently waited for the occasional quality wave that offered scoring potential. Judges, announcers, and administrators diligently monitored each heat, recording results and preparing the advancing surfers for the next round as the highest scoring surfers advanced to the finals.
This contest brackets the age groups in order to maximize the girls' opportunity to make the finals. For instance, 13 and 14 year olds have their own age group, because this is a large enough constituency to fill a preliminary round, a semifinal round, and a final. Stand Up Paddle surfing and racing events made their debut at our event, and the SUP surfers endured rough conditions on Saturday. Girls who made the finals surfed much cleaner conditions on Sunday. Jarod Covington of Wrightsville SUP organized the SUP race on Sunday, setting three buoys and monitoring the racers from start to finish.
For the record, I am listing our sponsors. I think we have thirty! The results are posted below the sponsor list. I also owe a huge thank you to the Eastern Surfing Association Southern North Carolina District Director Amy Rose, her husband Sandy Rose, and daughter Gina Grey. Also, ESA contest director MaryAnn Mangiacapre, Head Judge Liz Hauser, judges Dylan Stone, Glenn Corey, Dale Pigford, Derrick Pigford, Johnny Langone, and EMT Craig Newkirk, and of course, my husband Ed Pickett, and my daughter Airlie Pickett. Carol Eckel organized and directed the games that the girls enjoyed on Sunday. Thanks to everyone who sheltered competitors under tents during the rain on Saturday. Vendors included Robert Parker of Surf Quest and Stephanie Webb of Folia Jewels.
Results:
Pro Shortboard 1st Darsha Pigford, 2nd Airlie Pickett, 3rd Leilani Pickett, 4th Cat Rogerson
Pro Longboard 1st Morgan Knight, 2nd Chandler von Cannon, 3rd Leilani Pickett, 4th Patti Hook
Guppies 12 and under 1st Madeline Eckel, 2nd Lean Thompson, 3rd Malia Harrell, 4th Elizabeth Head
Girls 13 and 14 1st Julia Eckel, 2nd Kat Neff, 3rd Swain Curtin, 4th Micaela Boone
Junior Women 15 to 17 1st Madison Huckabee, 2nd Hannah Milligan, 3rd Samantha Newkirk, 4th Nina Long
Novice 15 and under 1st Savannah Meek, 2nd Mary Claire Haldeman, 3rd Kirby Smith, 4th Anna Haldeman
Novice 16 and up 1st Jessie van Hurst, 2nd Johanna Ksebo, 3rd Greta Barnes, 4th Kate Zeissler
Women 18-29 1st Chandler von Cannon, 2nd Deanna Wells, 3rd Rachel Breitner, 4th Sinetta Ruiz
Ladies 30+ 1st Jo Pickett, 2nd Patti Hook, 3rd Ashley Barnes, 4th Fran Reynolds
Longboard 14 and under 1st Julia Eckel, 2nd Carly Carter, 3rd Kat Neff, 4th Laney Brooks
Longboard 15-19 1st Nina Long, 2nd Hannah Milligan, 3rd Madison Huckabee, 4th Samantha Newkirk
Longboard 20-39 1st Misty Wilbanks, 2nd Liza Dean, 3rd Deanna Wells, 4th Leigh Powell
Ladies SUP Surf 1st Jackie Fisher, 2nd Johanna Kjesbo, 3rd Ryan Dadds, 4th Anna Blackburn
Ladies SUP Race 1st Karen Wilson, 2nd Anna Blackburn, 3rd Dana Stephens
Our Sponsors Include:
Bob King GMC, Wilmington Oral Surgery, Butler Daniel & Associates, Sea Scape Adventures and Wrightsville Beach Adventures, Surf Quest, Blockade Runner Resort Hotel, Thomas Construction Group, Chaney Construction, Senn Dunn Insurance, South End Surf Shop, Aussie Island Surf Shop, Hot Wax Surf Shop, Sweetwater Surf Shop, Cape Fear Commercial Realty, Intracoastal Realty, Clontz Newkirk Real Estate Group, Indo Jax Surf School, Crystal South Surf Camp, Freestyle, Lucid, Dakine, Smith, Eastern Surf Supply, Globe, 17th Street Surf Shop, Silver Gull Hotel.